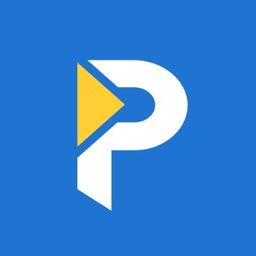 Closes in 4 days
Remote Job
Entry Level Sales Representative
About Prevail Legal
A well-funded startup founded in San Francisco, our workforce includes a diverse collection of individuals located across the country. Our first-of-its-kind platform combines secure video conferencing with a collection of intuitive tools developed for conducting remote, in-person, and hybrid legal proceedings.
By maintaining a dynamic work environment where employees collaborate and grow, we aim to modernize and transform the processes involved in court reporting, testimony management, trial preparation, use of video evidence, and more. Join us in disrupting the legal industry and beyond while working alongside our talented team.
Prevail Legal is looking for proactive and motivated individuals who are interested in getting their foot in the door of the sales industry. Jumpstart your career by joining our growing team as an entry-level sales representative!
This position is entirely remote.
To be successful in this position, you will need to be a go-getter who is driven to exceed goals and must be driven to future success in all areas of life. You are responsible for sourcing new clients through inbound lead follow-up. Responsibilities may include:
Build relationships with clients: Establish and maintain relationships with clients, acting as a point of contact between the company and its clients. Identify customer needs and ensure that the company's products or services meet those needs.

Periodically prepare and report results, the status of accounts, and leads to the CEO.

Provides information, quotes, credit terms, and other bid specifications to clients.

Performs other related duties as assigned.
Required Qualifications:
You're self-motivated, persuasive, and results-oriented.

Strong analytical, communication, and interpersonal skills are required; customer service experience is a plus.

Ability to work independently.

Proficient with Google Suite or related software.

Proficient with Google Suite or related software.

Bonus points: Has a solid understanding of legal industry methodology and/or experience in the legal industry.
Benefits:
Comprehensive Benefits plan including medical, dental, vision, 401(k)

Five weeks of PTO and all federal holidays

Generous Continued Education allowance

Employee stock option plan

Remote first environment

An open, diverse, and respectful working environment

The pay range for this salary position is $48,000 - 55,000/yr; Plus Commission - however, the pay offered may vary depending on job-related knowledge, skills, and experience.
$48,000 - $55,000 a year
Prevail Legal reserves the right to change this job description to meet the organization's business needs.
We can only hire US Citizens and cannot provide H1B Visa support.
DEI Statement
We are committed to equal employment opportunity regardless of race, color, ancestry, religion, sex, national origin, sexual orientation, age, citizenship, marital status, disability, gender, gender identity or expression, or veteran status. We are proud to be an equal-opportunity workplace.