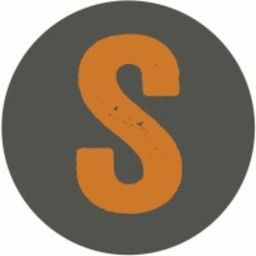 Opened 12 days ago
Promoted Job
Remote Job
Business Development Representative (BDR)
Are you a resourceful and experienced salesperson with great poise and presence?
This is a great opportunity to join a fast-paced and exciting internet business where you'll play a key role in helping us grow at a pivotal time in our history.
Position Summary.
Fully-remote

Part-time / 20 hours per week

The right hire can expect to progress to full-time employment within 4-6 months.

Must be located in continental US time zones.
Position Details.
Your main responsibility will be setting appointments, qualifying prospects, and hitting certain sales KPIs.
This is a remote full-time role with an expectation that you will work continental-US business hours and collaborate with our team. That said, you will have plenty of flexibility to work within your own schedule.
Examples of responsibilities:
Prospecting (with the support from us - ie. software and campaign strategy).

Qualifying leads via Zoom and phone.

Performing basic product demonstrations.

Taking part in proposal calls with our leadership team.

Communicating with prospects over phone, email, and LinkedIn.

Updating our team and taking part in weekly meetings.

Scheduling, admin, and updating CRM.
Position Competencies
At least one year in a B2B sales role.
You have the professional experience necessary to quickly understand and contextualize complex offers and prospect goals.​


Excellent poise and presence.
You will be our first line of communication with new prospects in large organizations, and as always, first impressions matter.


Curiosity.
You are naturally interested and curious about your prospects and our offering.


Persistent and assertive.
You're not afraid to pick up a phone and ask tough questions when necessary.


OWNERSHIP.
We are a fully remote team, and have been since 2014, so this is big. While you will be supported by marketing efforts and training, you will be expected to take ownership over your sales efforts and results.


Located in Continental US time zones.
For ease of communication with our US team and our US and Canada-based prospects.
Tech stack and resources.
The tools you will use:
Apollo - email outreach

LInkedIn Sales Navigator - lead research

Zoom - meetings

Streak - CRM

Slack - team comms

G-suite - email and file sharing
Position Outcomes.
If the above sounds like a good fit, the rest of the requirements are pretty straightforward.
Be available for Zoom calls with our team and prospects during continental US business hours.

Communicate promptly with us over phone, email, Slack, and our CRM.

Achieve certain KPI milestones, to be discussed later in the process.
Compensation.
The position will start on a part-time trial basis, and starting base pay @ $1.5k-1.8 per month and commission potential @ $10-20k per year. The right candidate can expect to transition to a full-time role after six months.
Sound like a good fit?
How to Apply.
On the next page, we are accepting video applications before scheduling interviews. We know this is a hoop to jump through, but it's important because the job IS selling on video, and it will take less than five minutes.
Please send us a short video answering these questions:
-Your name and where you are based?
-What interested you about our company specifically? What's your understanding of what we do?
-What interested you about this role?
-What are your career goals?
-What are you interested in doing day-to-day?
-What sort of work would you like to avoid?
The easiest way is via Loom (https://www.loom.com), or you can upload an unlisted video to YouTube and link.
Increase your chances of landing your dream career.