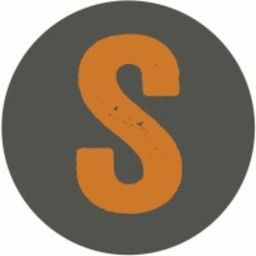 Closes in 5 days
Promoted Job
Remote Job
Sales Operations Specialist for B2B Lead Generation Company
Sale Schema is searching for a skilled Sales Operations Specialist to lead prospect research and data enrichment.
You will be responsible for prospect research, data analysis, sales operations, quality control, and other optional operational duties in the effort of driving client results through effective B2B sales outreach campaigns.
About Sales Schema
Founded in 2014, Sales Schema is a fractional new business team for marketing agencies and B2B companies, specializing in outreach and appointment-setting by way of a proprietary approach called Relationship Sales At Scale ™.
At the time of this writing, we've generated more than 10,000 prospect relationships and won millions in lifetime revenue for our clients.
About the role
You will be taking on a leadership role in our company's operations that will have significant impact on client results. Reporting directly to our Account Strategist, the role lives at the intersection of strategy and implementation. You will have significant latitude to conduct research, build lists, and use creativity to solve key operational challenges.
Overall this is a role for problem-solvers and systems thinkers who can maintain excellent attention to detail.
Compensation
$10-15 per hour up to approximately 20 hours per week
Hours and remote working
This is a fully remote role starting on a part-time hourly basis, up to approximately 20 hours per week in the first 3-6 months.

You can make your own hours, but you should generally be available during continental US business hours and be able to join team meetings via Zoom 1-2 times weekly.
Tools we use:
Team communication: Slack, Zoom, G-suite

Project management: Asana

Client email campaigns: Apollo, LinkedIn Sales Navigator, Mailgun
Key Responsibilities:
Prospect Research: Build account and prospect lists based on targeting profiles provided by internal teams.

Data Enhancement: Review and enhance data quality, formatting, and categorization, and update instructions for clarity.

Source Identification: Utilize various sources to identify companies aligning with the client's Ideal Customer Profile (ICP).

Market Insights: Provide insights differentiating potential prospects from the established criteria.

Quality Oversight: Supervise and enhance the quality and quantity of output while offering improvement suggestions.

Clear Communication: Engage with internal teams through Slack and Zoom calls, presenting findings and updates.

Team Collaboration: Collaborate with the Account Strategist and team to coordinate efforts.

Technical Setup: Handle technical setup tasks, including domain registration and deliverability troubleshooting.

Tool Proficiency: Utilize tools like Apollo and demonstrate familiarity with US-based brands for optimal cold emailing.

Operational Support: Assist with operational tasks such as setting up Gmail accounts, warming tools, and new domains.

Task Delegation: Ocassionally may assign tasks to list builders and ensure data quality control.
Qualities
Attention to detail.

Systems thinking.

Clear communication and adherence to deadlines.

Technical - you have excellent working knowledge of platforms like Apollo and LinkedIn Sales Navigator.

B2B market understanding - you have a broader contextual understanding of B2B markets.
A day in the life
You get up and start work with a client project in mind - you're going to build a list of selected cybersecurity accounts using Apollo. Once you dig into the account results you realize the volume is below what it should be, based on what you know about the vertical. So you ask yourself, "should I branch out to new platform?" You decide to peruse Crunchbase, and you ask ChatGPT for other B2B data recommendations. You sign up for a free trial or two, and find a relatively obscure data platform for cybersecurity companies, which is spot-on in terms of quality and quantity. After setting up a few filters you see that the results match almost perfectly with your client's ideal client profile (ICP), and you export and send the results to our Account Strategist for his review.
Next you move onto a data enrichment task for a different client - in Apollo, you had built a list of 2,000 consumer packaged goods accounts, but the account names need to be made more casual-looking or else the email outreach will look fake. For example, "Nestle Inc" needs to become "Nestle". Based on your experience with Excel, you realize there's a hack that will clean up 80% of the accounts - eureka! You implement the hack, clean up the remaining naming issues manually, and send the enriched list to our Account Strategist.
After taking a break to head to the gym, you communicate your work and the results to our team over Slack - we're stoked because you've sped up our process significantly and we'll be ready to launch client campaigns faster.

By the end of your day, you might be a little tired, but you're creatively fulfilled and you're excited for the next day's challenges.
Summary
Part-time

Fully-remote

Please be available during continental US business hours

$10-15 per hour up to approximately 20 hours per week (to start)
How to apply.
On the next screen we will ask you to answer the following questions in writing, or you can record a video intro (preferred, Loom is the easiest way). Please also include a link to your LinkedIn profile.

For your typed answers or video intro:

1. What specifically interested you about the position?
2. How did you conduct your research into our company? What's at least one thing that interested you about our company?

3. How would you describe your most relevant experience?
4. What are you most interested in doing professionally?

5. What are you NOT interested in doing?
(and please don't forget the link to your LinkedIn profile)

IMPORTANT: we want to respect your time and ours - incomplete application will NOT be read.
From there, in the next 7-14 days, we will schedule interviews and paid test assignments.
Thank you!