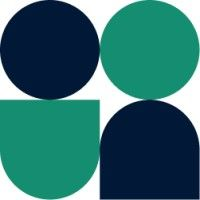 Closes in 8 days
Remote Job
Sales Development Representative
🧩 Why Join Us
User Interviews is a fully remote team and always has been. We are proactive about staying connected to each other despite not sharing the same physical space. Remote culture is real and we care about it—a lot.

We're a team of doers. You'll be fully supported by your manager and team, but there won't be anyone peering over your shoulder. You'll be expected and trusted to take ownership of your work, and to communicate clearly and transparently with your distributed teammates.

On a related note, we're very pro-feedback. From our users, of course. But also from each other. From individual contributors right up to the CEO, this is a team that is genuinely committed to continuous improvement.

🤠 About User Interviews
At User Interviews, we believe that the best companies in the world consistently deliver products and experiences that their customers love. We also believe that the only way to consistently build those products and experiences is to talk to your customers. Watch what they do. Understand why they do what they do. Figure out why they do things that seem irrational. And once you've done that once, do it again. Start having constant conversations. In short, make customers your #1 priority through user research.

That's why we exist. We help teams set up those conversations, that research, allowing them to discover and embrace user insights. We specialize in participant recruitment and management because you cannot do good research without good participants, no matter how good your other tools may be. We work with hundreds of companies every month, including user-centric organizations like Atlassian, Amazon, and Spotify.

⭐️ Sales Development at User Interviews
We're looking to bring on an entrepreneurial, outgoing, self-motivated, and results-oriented SDR to join our Sales Development squad. You'll join our other SDRs, and our Sales Development Manager, in hosting our net new prospects for discovery calls and prepping those that qualify for further conversations with our Account Executives. As a member of this vitally important squad, you'll have a big impact on its scaling, experimentation, and success. This is a non-closing role. Our team is reviewing candidates in the Pacific Standard Time (PST) timezone.

💡 Responsibilities
• Run consultative discovery calls that introduce User Interviews to our prospects, gather key usage metrics, and produce relevant insights for our AEs
• Master our product, pricing, and sales process
• Maintain a high level of data hygiene on all Salesforce-assigned tasks
• Create excellent data-driven Salesforce opportunities for our AEs
• Provide feedback to your peers within Sales Development and the Revenue team overall
• Act as an internal champion for our prospects and their needs

👤 About You
• 1+ years of Sales Development or Sales experience (ideally at a B2B SaaS company, but other customer-facing sales experience is considered)
• Loves connecting with people and finds joy in helping them articulate their needs
• Technically savvy (experience with Salesforce, Outreach.io, Slack, and Asana is highly desired)
• Entrepreneurial, analytical, experimental
• Self-starter, able to work on multiple things at once
• Excited about being remote
• Can wrestle clarity from ambiguity
• An excellent communicator (written and verbal)
• Think companies should be obsessed with their customers!
• Candidates must be authorized to work without any Visa sponsorship.

🤑 Benefits
• Competitive pay ($60k - $65k OTE) and variable overage commissions
• 100% premium covered medical + dental employee coverage
• Annual membership to One Medical Group & Talkspace
• 401k + employer contribution
• Four weeks of PTO to start + accrue an additional day per year of employment
• Unlimited wellness days - Sick? Doctors appointment? Mental health day? We've got you covered.
• Flexible, paid parental leave
• Stock options for every employee
• Office setup budget
• Work From Home stipend
• Performance-based incentive plans
• Awards for 360-degree recognition, work anniversaries, & birthdays
• 1-2 team retreats per year (virtual and in-person options)

💚 We embrace what makes you, you!

We are committed to accessibility, equity, diversity, and inclusion. We build products for and welcome participants, researchers, and employees from a diverse set of backgrounds. These backgrounds include—but are not limited to—varied socioeconomic status, gender identity or expression, sexual orientation, religion, race, ethnicity, age, neurodivergence, disability, and citizenship. As we grow, we are aware that this work is continuous. We will not settle for how things are, but rather strive for how they could be.
Could this job be the one?