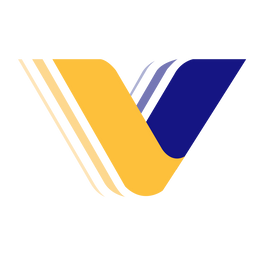 Opened 3 days ago
Featured Job
Remote Job
Amazon Project Manager
*** ONLY Candidates based in the Americas will be considered for this role ***

Role Summary:
The Project Manager is a client-facing role who is responsible for assisting the Brand Manager to develop the growth strategy for each client. From onboarding onwards, the Project Manager works closely with the team and interfaces with the Brand Manager to translate the strategy into action and decides how best to implement the project plan using Velocity's resources to reach our clients' goals.
Who We Are:
​​We are Velocity Sellers, an expert Amazon agency since 2016, helping Amazon sellers manage their accounts and grow their businesses. The father and son duo who founded Velocity Sellers have teamed up with former Amazon executives to form an agency that helps businesses stay focused on their goals while we grow them on Amazon. Our client growth is explosive because we care about our clients as people, as a business, and as a brand.
Based in Manhattan, NY, we are an entirely virtual workforce. Enjoy the freedom of working remotely while having a clear set of expectations of what is needed to meet your goals and ours.
We communicate on Slack and pride ourselves in always helping each other no matter what. How you do one thing is how you do everything. Creating good habits and staying on task are super important to us. Our goal is to build a team of great long-term players so our clients keep us and we all have continued success.
The Project Manager's main responsibility is to execute the strategy in a timely manner. Knowledge of Amazon Seller Central and/or Vendor Central will be highly appreciated and will be key for you to be successful in this role. During the first few weeks, you will receive training on the company's systems, get to know the team, and begin to assist brand managers with delegation.
The role we're looking to fill
Engage with multiple customers on a daily basis by reaching out to new and existing clients to share results and project advance

Translate the strategy created by the Brand Manager to grow our clients' accounts in a plan that outlines time and resources to achieve client goals.

By collaborating with the Brand Manager, manages multiple accounts, ensuring that a high level of customer retention and satisfaction is maintained
Day-to-day responsibilities may include:
Create timelines and plans for projects

Assign tasks on ClickUp

Manage client emails & inbound requests

Coordinate with the client and the Brand manager

Keep the account processes organized

Get to know the processes & identify improvement opportunities

Share ideas and opinions to get things done more efficiently
Who You Are
The ideal candidate is someone who is extremely organized and an excellent planner, able to handle difficult situations & willing to step in when things seem to be getting off the rails. At the same time, you need to be an excellent communicator and able to maintain an impeccable relationship with the clients.
Familiarity with planning and team management

Experience in using Project Management tools (ClickUp or Monday.com)

Experience in Customer Management

Experience in process development & process improvement

Intermediate knowledge of Excel

Understanding of G-Suite & Slack

Ability to manage several projects at the same time

Ability to work at least 5 hours per day in the EST timezone
Job Requirements
Knowledge of Amazon processes (FBA, PPC, Catalog Management)

Experience in SEO and Keyword Research

Experience using Amazon Seller Central platform

Basic understanding of eCommerce

Language: English (Required)

Full-Time, Fully Remote

Team player

"Client Comes First" mentality
What's in it for you?
Fully remote

Positive company culture & a friendly team

Potential for regular salary increases

Potential to advance into the Project Director role
*Please note that this is a contractor role, we kindly ask you to apply only if you are happy to work remotely as an independent contractor.
Increase your chances of landing your dream career.