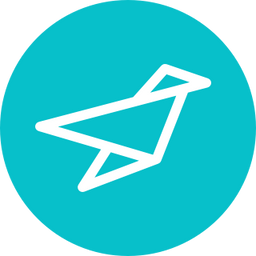 Opened 12 days ago
Remote Job
Sales Development Representative I
At Wisetack, we're building financially responsible consumer lending products that help service-based businesses thrive.
Wisetack is a well-funded growing startup founded in 2018 with a leadership team that comes from Lending Club, Affirm, Varo Money and other top FinTech companies. We're backed by leading VCs, including Insight Partners, Greylock, and Bain Capital Ventures, (investors in Airbnb, LinkedIn, Instagram, Dropbox, and many more).
We raised a $45M Series B and have invested in our people and technology while growing our partnerships. We grew 10x in 2021, and exceeded the goal of growing 4x in 2022. This is a fun stage in any company's lifecycle where we've got the core foundation built, a healthy growth rate, and a clear path to success, but you'd still be joining early enough to help shape the future of the company.
Most recently, we were recognized as the Best Consumer Lending Solution by Finovate Awards and have been selected by LendIt as a 2022 winner in the Best Emerging Lending Platform category for their Fintech Industry Awards. The external recognition is great, but we're equally — if not more — happy with the recognition from our customers. Our current NPS rating is a sky-high 78 (industry average hovers around the 40s or 50s, depending on who you ask). We're proud that we're building a product that customers love as well as being recognized as a Great Place to Work by our team members.
The Role
The Wisetack merchant sales team is a core part of Wisetack's growth engine. The team identifies, engages, and negotiates agreements with new home services contractors and merchants in the SMB, Mid-market and Enterprise sectors.
We've driven exponential growth over the past three years, and we're working to continue that trajectory. This is a great team for someone who wants a high-leverage, revenue-generating role at a high-growth company.
The Wisetack merchant sales team is seeking a Sales Development Representative (SDR) to help scale our efforts by conducting prospecting and outbound outreach among merchants in the home services industry in order to kick off sales pipeline discussions with potential new Wisetack merchants. Reporting directly to the Enterprise Sales Director, the goal of the SDR will be to increase our merchant partnerships to drive greater loan issuance for Wisetack.
Responsibilities
Identify and initiate pipeline discussions with potential Wisetack merchants while handing off qualified prospects to the AE team.

Develop creative outreach campaigns to initiate discussions with target merchants to populate the upper sales funnel. Where appropriate, collaborate with Account Executives and other Growth team managers to inform outreach strategies and prioritize based on impact.

Generate new, high-quality leads that are aligned with Wisetack's goals. Manage target prospects through the initial stages of the BD lifecycle.

Develop a detailed understanding of Wisetack's value proposition (to borrowers and merchants) and product features in order to articulate the benefits to prospects.

Engage in comprehensive sales discussions with prospects to assess their business needs and communicate how Wisetack financing addresses those needs.

Develop insights about your target group and communicate product and marketing needs back through the Wisetack organization.

Where necessary, attend industry conferences to meet with prospects and generate new leads.
Requirements
Bachelor's degree in Business Administration, Sales, Communications, or related field

2+ years in Sales, Business Development, or Partnerships with a track record of exceeding targets and experience working in a incentive-driven compensation model

Hunter mentality, with a high degree of comfort executing all stages of the BD lifecycle, from initial outreach (via email, LinkedIn, cold calling, or in person) through to sales closing, onboarding, and initial activation

Ability to work closely with cross-functional internal teams (e.g., Partnerships, Merchant Growth, Marketing, etc.)

Strong verbal and written communication skills and the ability to interface and influence at the senior levels

Self-motivated, detail-oriented, and with strong time management skills

Creativity and strong critical reasoning skills, and the ability to thrive in a fast-paced, dynamic work environment

Strong passion for Wisetack's mission, and for the businesses that comprise our partners and customers.

The qualities of being intellectually curious, hardworking, self-starting, customer-oriented, and of prioritizing integrity over short term results.

Ability to work effectively in an exclusively remote work environment
Bonus points
Experience working in a startup / growth-stage environment, ideally a venture-backed tech or FinTech company

Familiarity with CRM and prospecting tools such as Salesforce and Apollo
The base salary range for the position is $67,500 - $81,000 plus equity, and benefits. Please note that the base salary range is a guideline, and individual total compensation will vary based on factors such as qualifications, skill level and competencies.
Spend a little time on our About Us page researching our team and our values, and check out our Press page and our blog for more background on what we do. If you think this might be a fit, we'd love to hear from you!
Increase your chances of landing your dream career.