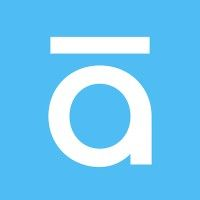 Opened 12 days ago
Remote Job
Strategic Enterprise Account Executive
Articulate is seeking a Strategic Enterprise Account Executive (SEAE) to join our amazing team. The Articulate 360 Strategic Enterprise Account Executive (SEAE) has a history of surpassing quota, acquiring new customers and expanding existing accounts. The SEAE will primarily operate in an outbound engagement role, calling on large enterprise level prospects and customers. Success will be achieved by having productive interactions with these prospects that lead to Articulate revenue and happy customers.
What you'll do:
Take control of the sales process by understanding prospect pain points, challenging prospect assumptions, creating constructive tension, providing commercial teaching, and closing Articulate 360 sales

Manage pipeline by proactively leading prospects through the sales process using MEDDPICC & Challenger Sales methodologies

Teach prospects about their industries and offer unique insights that cause prospects to think differently about their business.

Conduct needs analysis with prospects and provide product demonstrations that solve the needs of the prospect

Use insights and consultative selling techniques to teach prospects about their industry and offer unique perspectives on their business, linking back to Articulate solutions

Develop and execute strategies to grow Articulate 360 and Rise.com seat count within large, multinational companies

Develop and execute strategies for acquiring net-new customers among large, multinational companies

Build relationships using remote-based communications (phone, video conferences, email)

Communicate the value proposition of Articulate products, overcoming objections and beating out competitors Host customized web demos that showcase Articulate products' benefits that solve customer problems

Work with internal Articulate teams to define additional resources needed during the sales cycle

Share winning sales strategies and tactics with our sales enablement manager to train other team members on successful approaches

Share objections and roadblocks to executive management that prevents success

Create and manage an opportunity pipeline in Salesforce

Be accountable for sales results

Represent Articulate at e-learning association conferences to promote Articulate solutions

Other duties, responsibilities, and activities may change or new ones may be assigned at any time with or without notice.
What you should have:
5+ years of exceptional success selling SaaS products into complex, large, enterprise accounts

Challenger-based sales training and experience

Experience and success with team selling

Highly adept at navigating complex organizations and building relationships

Self-motivated, with the ability to work individually and in a team environment

Knowledge of third-party data sources and sales tactics to identify ideal prospects within accounts

Comfort in and proven ability in making cold-calls and managing a sales outbound sequence

Excellent communicator who enjoys prospect interactions

A can-do, tenacious winner who hates losing Very self-motivated and self-directedAbility to negotiate nonstandard dealsHighly competitive, while also ethical and kind

Thoughtful, trustworthy doerBA/BS degree or equivalent experience
You're the ideal candidate if:
Knowledge of the SaaS Software industry, as well as experience with Salesforce.com, Outreach, ZoomInfo, LinkedIn SalesNavigator

Experience with MEDDPICC and Challenger methodologies
The total pay range, inclusive of base salary, commissions and bonus, for this position is $178,278 to $267,418 for all US locations. Articulate takes into consideration a wide range of factors that are utilized in making compensation decisions including, but not limited to, skill sets, experience and training, licensure and certifications, qualifications and education, and other business and organizational needs. Articulate also offers a robust suite of benefits, check out the website for a full list.
About us
Articulate Global, LLC, is the leading SaaS provider of creator platforms for online workplace training. Founded by Adam Schwartz in 2002, Articulate provides creator tools and services that make it simple for enterprises and SMBs to develop, deliver, and analyze online workplace training that's engaging and effective.
Increasingly, organizations must reskill employees for ever-changing remote and hybrid work environments, create learning cultures that attract and retain employees in a tight labor market, and use training to build more equitable, empowering, and engaging workplaces. Articulate helps organizations address these critical business needs with its creator platform for workplace training. Articulate 360—a suite of creator tools for online courses—was named the 7th most-loved product in the world by TrustRadius in 2021. And Rise—an all-in-one online training system that makes online training easy to create, enjoyable to take, and simple to manage—is the first creator platform for SMBs and departments within the enterprise. Articulate has more than 118,000 customers in 170 countries and counts all 100 of the Fortune 100 companies as customers.
Named one of Inc. Magazine's Best Workplaces 2022 and a leader in building a human-centered organization, Articulate is guided by a commitment to provide the best value to customers, do right by employees, and create an equitable, empowering workplace for all. As a human-centered organization, we honor people's humanity knowing that each person's unique history, vulnerabilities, and social location inform how we show up with one another. We embrace our connectedness, aware that what we do and say impacts others. We give each other grace because we are all works in progress, learning and evolving every day. And we take responsibility for ourselves and are serious about our accountability to each other. In all we do, we strive to create an equitable, sustainable, and empowering workplace while we drive results for the business and make a positive impact in the world. Read more about our values here.
Articulate welcomes different voices and viewpoints and does not discriminate on the basis of race, religion, color, national origin, ancestry, physical and/or mental disability, medical condition, native language, pregnancy status, physical size, genetic information, marital status, sex, gender, gender identity, gender expression, transgender status, age, sexual orientation, and military or veteran status, or any other basis protected by law. We are an equal opportunity employer and invite applicants to voluntarily disclose their race and gender on our application form to help us create a diverse company. This voluntarily disclosed information will not be shared with any hiring manager and will be kept in confidence by the Articulate human resources department and executives who are not hiring for this position.
(For information about Articulate's privacy practices, please view our Privacy Notice)