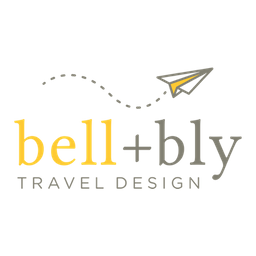 Closes in 14 days
Promoted Job
Remote Job
Assistant Travel Coordinator
Summary
Bell & Bly Travel is in the early stages of rapid growth, so this position will be ever evolving and changing. We are looking for someone who is highly detail oriented, a master of checklists (Asana anyone?) operations minded, and obsessed with customer service. This is a hands on role and you'll be responsible for client documents, operational tasks, researching destinations and making sure our clients enjoy trips of a lifetime!
An A-Player for the Travel Coordinator Role is someone who embodies the following: honesty/integrity, ability to learn quickly, extreme attention to detail, proactivity, ability to prioritize, efficiency, calmness under pressure, enthusiasm, creativity, strong work ethic, great communication skills, and openness to feedback.
A-players are always looking for ways to make the business better, to make the client experience better, and to learn and grow to make themselves better. They know how to proactively get things done, are excited to take on new projects, and are willing to work on things outside their job scope when needed. Last but not least, they know how to ask for help when needed and are committed to making Bell & Bly Travel a fun, healthy, exciting place to work.
About Us/Who We Are
Bell & Bly Travel is a travel firm set up to inspire and enable people to travel more broadly. We specialize in helping entrepreneurs, executives, families, and couples weave unique experiences throughout their lives. Our mantra is fewer, better clients and we help these clients with all their leisure travel needs.
Bell & Bly Travel is affiliated with Brownell Travel, the oldest and most prestigious travel advisory in the United States. Through that affiliation, Bell & Bly is also Virtuoso and is in partnership with many of the top brands in travel like Four Seasons, Belmond, and Abercrombie & Kent. We also recently won Virtuoso's Most Innovative Travel Advisor, out of 12,000 travel advisors worldwide, a huge honor in the industry.
Though we love all kinds of travel, our business model is such that we exclusively focus on high-end experiences and luxury hotels. This focus has allowed us to become one of the fastest growing firms affiliated with Brownell.
We also recently set up a scholarship to help support low income students to study abroad. The faster we grow, the more we can add to this scholarship and promote travel to younger generations!
The team generally works with in ± 4 hours of US Central Standard Time. We will work out your hours based on your time zone and our needs. We do have a preference for team members closer to CST (Western Hemisphere) but flexible for the right person.
The founder, Sarah, is an experienced entrepreneur and has had a widely varying career path prior to founding Bell & Bly including finance, investing, and tech startups. She is passionate about mentoring new members of our team. Our General Manager, Rachael, has over a decade of travel planning experience and has designed everything from multi-million dollar around the world trips to simple weekend getaways.
Last but not least, our core values are important to us and should be to anyone who joins the team:
Love our Customers - I always do what is best for my clients and put herculean effort into surprising and delighting them along the way. I treat my clients like family and they do the same for me.

Always be Learning - I am constantly traveling and learning all there is to know about new destinations. I spend time up front learning about my clients' unique travel style and bucket list dreams. I help clients have amazing experiences on the ground that expand their knowledge of the world.

Cultivate Adventure - I help clients gently push the boundaries of their comfort zones and use my deep industry relationships to craft amazing adventures and experiences that cannot be found online.
About The Role

Bell & Bly Travel is undergoing rapid growth, so this position will be ever evolving and changing. This makes it a great opportunity for those who can handle a multitude of tasks and some ambiguity. Today we are hiring an Assistant Travel Coordinator, and it is our goal to hire someone who can be quickly promoted to Travel Coordinator (within ~4-6 months). A-Players can then be promoted to Travel Designer and eventually Travel Advisor. At the Travel Designer level, you will start to receive some travel perks like educational trips.
Primary Responsibilities

Client Trip Management

Completing project setup and managing Asana, Client Folders, Client Base, etc.

Regularly updating client files and Clients/Trips database (Airtable)

Taking projects from design phase (when client is ready to book) through completion payments, insurance, trip audits, confirming details, sending VIP emails to hotels, and more

Interacting with partners and later on with clients professionally and enthusiastically

Taking responsibility for the details - building, double checking and managing final itineraries

Proactively thinking of ways to surprise and delight clients

Monitoring your projects while traveling and responding to clients if an emergency arises on weekends/evenings (rare but happens occasionally)

Create detailed, beautiful documents

Convert partner proposals into Bell & Bly Travel branding

Create and proofread final itineraries in Axus (web-based platform) for clients – making them both bulletproof (so the client has no unanswered questions) and visually appealing

Create standard "connect" documents like packing lists, custom destination guides, local recommendations, etc.

Assisting Senior Coordinators and Travel Designers as needed

Destination/trip research

Pre-proposal development

Double checking proposals from other travel coordinators (we always have two people proof)

Researching pre-travel gifts for clients

Sending VIP emails, bon voyage emails, and welcome home emails

Process dedication and improvement

Regularly and effectively using team tools: Asana, Airtable, Toggl, Google Suite, Slack, among others

Continually helping to update trip planning checklist to reduce errors/improve efficiency

Always looking for ways for us to improve as a team and do better for our clients
Working Style
This is a remote position, working directly with the Travel Designer and our General Manager

Most work will be assigned digitally via team management software but you should be available for calls when needed during regular business hours ~once per week, Central Standard Time. We do have a preference for time zones +/- 4 hours from CST.

There will be some evening/weekend hours as you take ownership of your projects and clients, you'll need to be responsive in emergency situations or when items are urgent and cannot wait (for example making payment on a trip where the hotel is about to be sold out). We try to limit this as much as possible but this is not a role for anyone who isn't dedicated to client experience.

We will establish a regular cadence for check in calls – on these calls we'll catch up on tasks for the week, share feedback, and brainstorm

Our goal is to start you in the Assistant role and promote A players to full Travel Coordinator taking on responsibility quickly. Travel Coordinators will also have the ability to rise to Travel Designer in the coming years.
Training
We have systemized a lot of our training so your first week will be consuming a lot of videos we've made, reading manuals, and talking over google hangout with our Travel Designer

After the initial week of training, training will be as we go - we believe learning our style and then implementing it is better for retention
Growth Opportunities
This truly depends on the candidate, their skill level, and their interests, as well as Bell & Bly's success in growing market share

Our goal is to promote A players to full Travel Coordinator in 6 to 12 months

Assistant Travel Coordinators support Travel Coordinators or Travel Designers in document creation, drafting client emails, and interacting with partners/suppliers

Travel Coordinators support Travel Designer directly - taking on the entire project after the design phase and are responsible for client communications and ensuring a top notch trip

Travel Designers have already built a rapport with most of our repeat clients and get assigned trips right after the trip is "sold" - Travel Designers manage a full trip from beginning to end with the support of the Coordinators.

Top notch Travel Designers may eventually be promoted to Travel Advisor
Who You Are
You should be HIGHLY detail oriented – creating high quality itineraries is no easy feat. Suppliers often forget small details. It's our job to catch those before the client even gets the itinerary.

You should be able to adapt to our Bell & Bly Travel style - early on we'll give lots of feedback on details such as the types of photos we like, the type of language we like to use, etc. Even these "subjective" pieces are important to a great product.

You should be operations minded – thinking about streamlining processes and making the client experience better at each step along the way

You should have excellent English communication skills – especially written, but also over the phone

You should be great with English grammar, writing, and creating clean and attractive documents for clients that elevate our brand

You should be highly task oriented and have a great work ethic - we want A players who are committed to getting things right and completed on time

You should have integrity and honesty and be able to maintain the highest standards of confidentiality

You should be obsessed with customer service – we advise our clients on how to spend their most valuable asset, their time. Most people have such limited time and budget to put towards this, so we strive to get it right and make it memorable!

You should get along well with our team and have fun! Life is too short to work with a team you don't like!

We have a preference for applicants from Latin America due to time zone considerations

In your video, please tell us what's #1 on your bucket list and why

You should not be scared to suggest new, faster, or better ways of doing things! I am often too busy to dedicate time to this and always appreciate the team's input.

You should be clear and concise in your communication with us, and appreciate that we will do the same for you. (i.e. let's be straight forward, no BS)

You won't moan about needing to be extra focused on Asana and tracking your time in Toggl

Skills

Microsoft Word, Excel, Powerpoint, PDF

Asana and project management tools

Interacting with clients

Excellent written and spoken English
What's in it for you?
Flexible schedule - work from home, a coffee shop, wherever! As long as you're putting in the hours and getting high quality work done, it doesn't matter to us (so long as you're available for calls when we schedule and get back to clients/partners in a timely manner).

Discover the world - experience the travel industry firsthand and quite literally spend your working hours learning about the world

Promote tolerance – it is our true belief that travel promotes tolerance and makes our world a better place. We help clients travel more, raise global citizens, and learn about the rest of the world
Come Work With Us and Show People the World!
Frequently Asked Questions
When would you like the new hire to start?
We would like someone to start as soon as possible after we make an offer, but we can be flexible for the right candidate.
What's the hiring process after the application is filled out? E.G. interviews with team members and a test project?
After reviewing applications we will send a test exercise to qualified candidates. After reviewing those results, candidates will then have two interviews, with Sarah and Maria. Please let us know if you are considering other offers and have a timeline we need to know about.
Is this a contractor (1099) or employee (W2) position?
No. We are not hiring US citizens or non US citizens based in the US so there is no reporting requirement.
Are there set hours I need to be working during the day?
We are generally flexible to your working hours/time zone. However we do have a preference for those who are +/- 4 hours from US Central Standard time. We also find that those who block off a "regular" block work day whenever possible are more effective and can manage stress better (i.e. working 9-5 or 11-7 or 7-2). We do expect everyone on our team to work +/- 40 hours per week. We don't pay hourly though, so it's generally understood that our teammates are prioritizing client needs and therefore some weeks may work fewer than 40 and some weeks may work more than 40.
Increase your chances of landing your dream career.