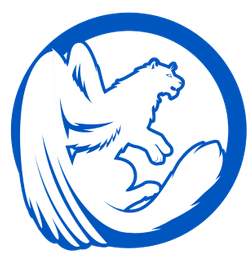 This job is closed
Remote Job
Content Manager Apprentice for Pet Company (We Train You From Scratch!)
Do you want a job that you can work from anywhere?
Do you enjoy working on your computer, and enjoy problem-solving and learning?
Do you have experience with or a desire to learn how to work with WordPress?
Are you detail-oriented, goal-driven, and a passionate collaborator?
Do you love pets and other animals?
If you answered YES to the above questions, keep reading. We have an exciting opportunity for you!
We are searching for a Content Manager Apprentice to join our enthusiastic and forward-thinking team to help manage and enhance our top-ranking websites—which receive millions of visitors each month!
This is a great springboard into the location-independent lifestyle and the type of opportunity that many seek when wanting to work remotely! We will teach you a highly sought-after and valuable skill set that's not taught in schools – all while you get paid!
Please watch the above video about the role.
A little about Pangolia:
We're a hard-working, high-energy, diverse group of 95 talented individuals from across the globe. We're a remote and international team on a mission. We help millions of readers every month and our audience is growing daily, and we also recently launched a new modern, high-end cat furniture brand that runs on WooCommerce.
We are a pet-focused company, striving to create the most helpful resources for pet owners and pets of all shapes and sizes. Our pet magazine sites include PetKeen.com, Hepper.com, and others.
About the job:
You will work on the Content Team, which contains Content Managers, Content Posters, and Veterinarians. You will work closely with a team of Content Managers and will eventually be responsible for overseeing, guiding, and publishing blog content across multiple WordPress sites, such as PetKeen.com and Hepper.com, with the main focus on SEO optimization, user experience, quality control, and general organization. You will also be responsible for auditing existing material to ensure it is up-to-date and the most helpful resource out there.
We will train you from scratch for the role with our video training material and one-on-one calls. Therefore, you're not required to have previous experience with this type of work, but high attention to detail is a must. You must have experience working on the computer, using spreadsheets and word processing documents in at least basic forms. In the first line of your cover letter, can you please let us know why you're interested in a remote work lifestyle? Experience with general research roles, project management, Google Suite, Microsoft Office, and WordPress are a bonus in this role.
There is ample opportunity for fast advancement in the team and higher compensation.
Our business is ever-changing and evolving right now, and it's a really exciting time to be a part of Pangolia! Check out our website at Pangolia.com for more information.
We're looking to hire a full-time (40 hrs/week minimum) remote team member who's fluent in English. This may very well be the position for you if you:
are detail-oriented (a must!) and organized

are goal-driven, hard-working, and can manage your own schedule

have a can-do, 'if I don't know, I'll find out' attitude, and not afraid to ask questions

enjoy figuring things out without supervision and learning on the go

enjoy working with spreadsheets and other organizational software

enjoy a fast-paced work environment

are fairly techy (can quickly learn new online tools and feel comfortable on a computer)

have a computer and access to high-speed internet

can be flexible and collaborative working with teammates based all over the world in different time zones

are familiar with GSuite, Zoom/Skype, and managing data in a systemized way

can be just as comfortable sharing constructive feedback as you are at receiving it

are good at coming up with solutions to problems yourself – we won't feed you all the answers
Responsibilities of the job:
Website audits - going over existing websites and fixing them up in terms of visual/written/SEO details

Publishing articles & quality control - currently, our team publishes about 200 articles/week across our sites (this means: ensuring all the written and visual content is up-to-scratch plus other SEO-oriented projects and tasks)

Administrative tasks and projects

Guiding new content creation - whether visual, written, or maybe even video content in the future

Communication/coordination with other teammates and teams in the company

Achieving your weekly KPI goals
Benefits/Perks
Paid in USD 2x/month with ample opportunity for advancement and higher compensation

Flexible work hours

Coworking space & internet reimbursement

Training from scratch (video training, one-on-one calls, and SOPs)

Learn highly sought-after skills

Work from anywhere (we're 100% remote)

Work on a team of incredibly talented, diverse, and creative individuals

21 days of PTO annually

Public holidays in your country of residence

Paid overtime

Level up with a supportive, talented, and exciting team

Many more!
______________________________________________________________________
In addition to your cover letter and resume…

Please answer the questions in this Google form.
We thank you for your time and interest in this role.